Buy 2 Get 1 Free Sale – Topical Line Drives Books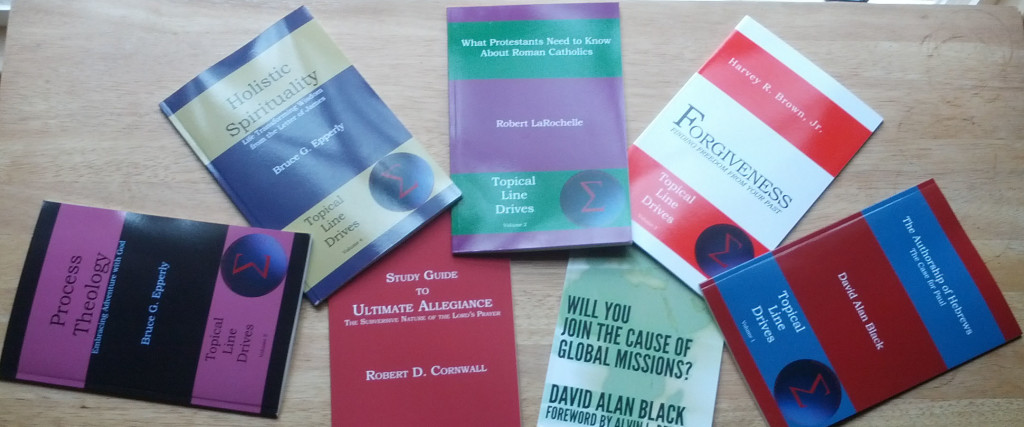 Through March 15, 2014 Energion Direct will be offering a Buy-2-Get-1-Free sale on all Topical Line Drives volumes, including those currently on pre-order. (Three new volumes will go on pre-order during the next week.)
As a special bonus we're adding the books Will You Join the Cause of Global Missions? and Study Guide to Ultimate Allegiance to the list of books eligible for this offer.
Can I buy a quantity of one book or a variety of books? Yes! Either! Both!
Does this offer combine with quantity discounts? Yes!
Does free shipping still apply? Yes!
When will I receive pre-ordered books if they are part of my order? As soon as they are released. Your order may arrive in multiple shipments.
While you're taking advantage of this sale, check out the rest of our fine catalog of books, which now numbers over 100.